Color Cruise and Island Festival
Friday, October 11 - Sunday, October 13, 2019

Highlights from the 2018 event:
Tickets for admission and all rides are only available at the event!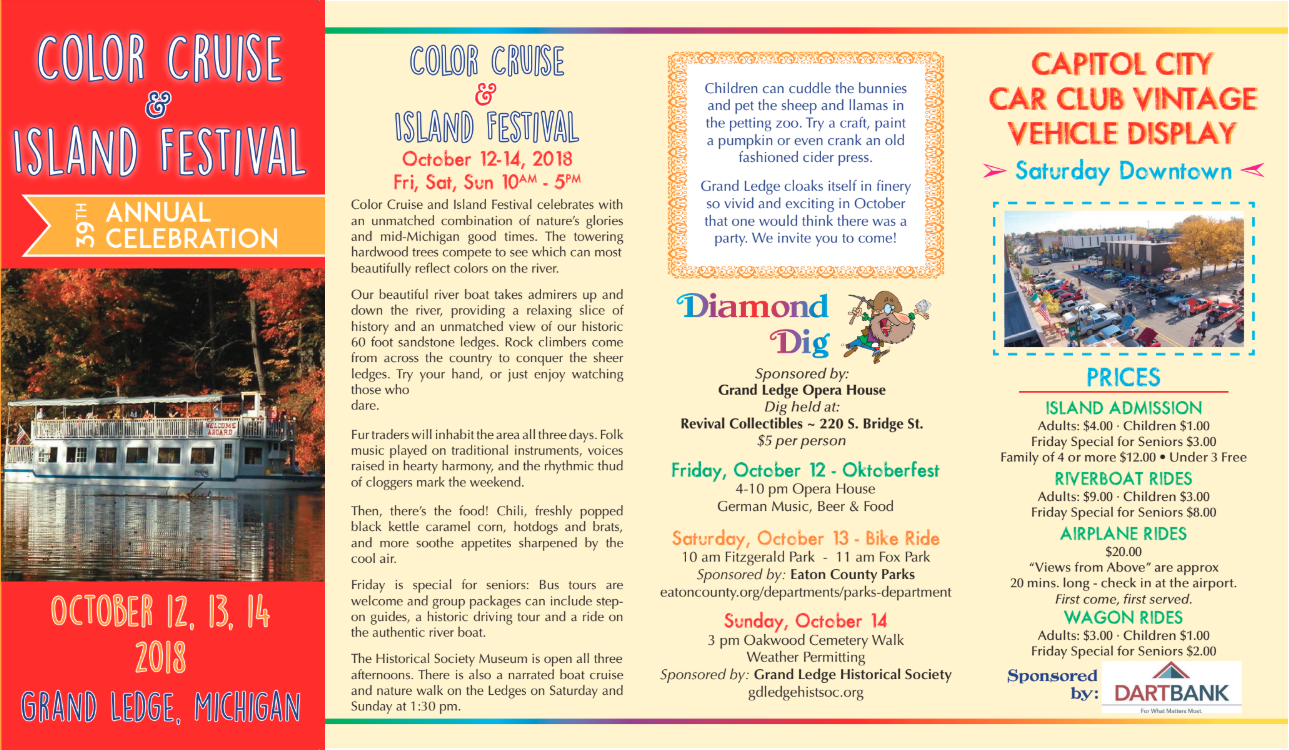 * Friday Special for Seniors is available for those 55 years old and older.
Special thanks to our generous sponsors!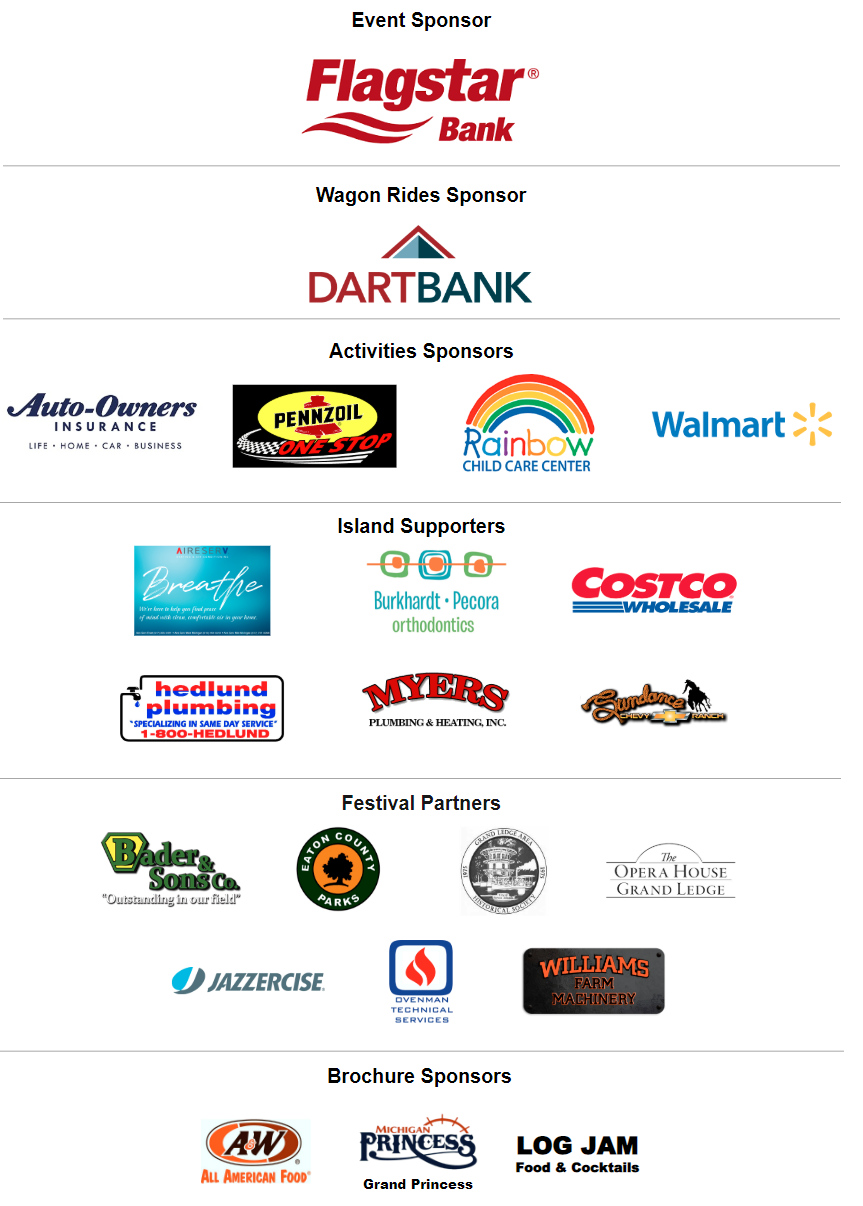 Proceeds from all Chamber events are allocated to promoting the Grand Ledge community and its members.