June 27 - 28, 2019
Join us for the Grand Ledge Mudge's Follies' 39th annual benefit show. This year's theme is devoted not just to America and the military, but our beloved, late director of many years, Libby Brandon. The Follies is an annual variety show made up of an all-volunteer group that donates their time and talent to create raise funds for the Grand Ledge Emergency Assistance Program (GLEAP)! This is truly a great group of people and an amazing cause!
A Tribute to Our Lady Liberty
Show Dates and Time:
Thursday, June 27 & Friday, June 28, 2019
7:00 - 10:00 PM

Tickets for the show can be purchased at Ace Hardware or MacDowells in Grand Ledge.
Early bird tickets are just $8 for adults. Kids are always just $5.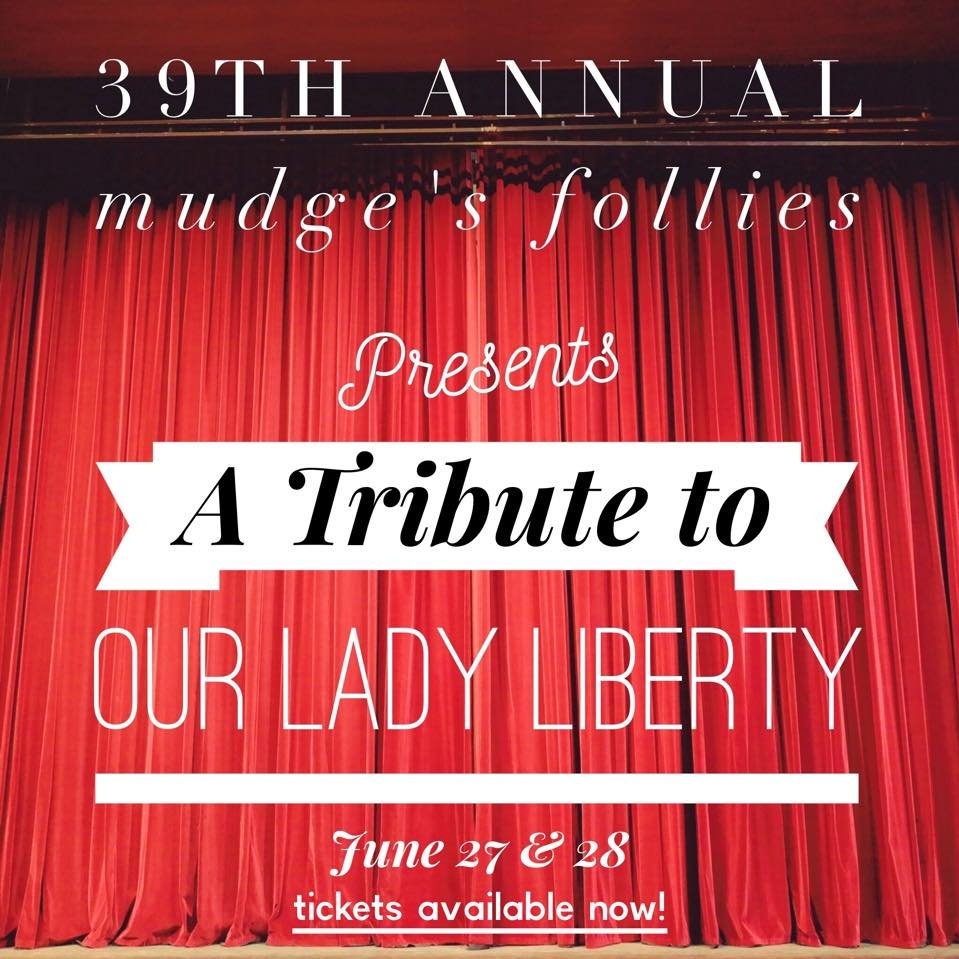 ?
Showtime Rehearsals:
Adult Chorus - Tuesdays at 7:00 PM
Starting April 9 at the Grand Ledge First United Methodist Church
* We invite those entering 9th grade next school year to join the adult chorus.

Children?s Chorus & Dance - Sundays from 12:30 - 2:30 PM
Starting March 31 at the First Congregational UCC, Grand Ledge
Sunday Rehearsal - First Congregational United Church of Christ
Chorus: Katy Ramos, Director
12:30 - 1:00 - Littles Chorus (4 - 7 Year Old)
1:00 - 1:30 - Junior Chorus (Tweens/Teens, 8 - and up)


Dance: Garnett Kepler, Choreographer
1:00 - 1:30 - Littles Dance ( 4 - 7 Year Olds)
1:30 - 2:00 - Junior Dancers (Tweens, 8-11 Year old)
2:00 - 2:30 - Teen Dancers (12 and Up)
2:30 - 3:00 - Ladies Jazz
3:00 - 4:00 - Couples Dance