Anouncements
"The Lunch Bunch" Member Network & Education Series
Posted September 29, 2014

Join us Oct. 2nd at the Chamber office for this fun and casual lunch series. Networking-11:30am & Learning Session-12pm-1pm. Topic for Oct. is "Business Decision & Demographics Now: Powerful tools for business demographic research and business planning."​Presenter: Lisa Mitchell of the Grand Ledge Area District Library.Easy to use and comprehensive database to assess business viability, create sales leads, marketing mailing lists, location analyses, find potential sponsors and donors and much more. BYOBB NEW Maybelle's Cafe is offering a "Lunch Bunch" Special! $1 off your lunch order and a complimentary carafe of premium coffee will be provided during the meeting. Call 622-4600 or stop in 214B S. Bridge St. (2 doors down from the Chamber) and get your lunch on!
Homecoming Parade Oct. 3rd
Posted September 19, 2014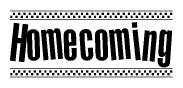 The parade will begin at 5:30pm in front of the fire barn, proceed down Bridge Street and end at E. Kent Street. To participate please contact the Grand Ledge Student Council at grandledgeparade@gmail.com by Sept. 24th.
Helpers Needed for Color Cruise
Posted September 22, 2014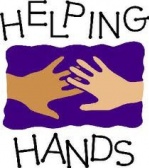 We are in need of volunteers for all areas during the Color Cruise & Island Festival on Oct. 10-12. Please come help out for a couple of hours - openings at pumpkin painting, candle dipping, canoes, admissions and more! Click above and sign up or call the Chamber office at 627-2383. Thank you!
View Link