Anouncements
Music in the Park Thursday, 8/21 - LIFE SUPPORT
Posted August 15, 2014

Join us at Bridge Street Plaza from 7-9 pm and bring your lawn chair! Weather permitting. Every Thursday this Summer, join us for an evening of great Live Entertainment. These concerts are free & feature music from various genres!
Movie in the Park Friday, 8/22 Disney's "TOY STORY"
Posted August 21, 2014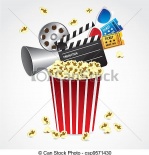 Grab a blanket, gather up the kids and /or grandkids and head down to Bridge Street Plaza. Enjoy this free event complete with popcorn! The movie starts at 9:30pm. Next week is the final movie! Join us on Friday, 8/29 for Disney's "FROZEN".
A Book Signing with ERNST FLOETER
Posted August 11, 2014

Celebrate Ernst's new autobiography "I'll See You Again, Lady Liberty" which is his true story as a German prisoner of war in America. The Log Jam will host the book signing on Thursday, Aug. 21 from 5:30-7:30pm. A limited number of books will be available for purchase by cash or check. Copies are also available at Barnes & Noble or order online.