Announcements
44th Annual Night-Lights Christmas Parade - Dec. 4th at 7pm
Posted November 03, 2015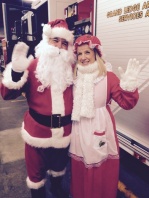 THERE IS STILL TIME to register your group or business to be a part of our Night Lights Christmas Parade on Friday, Dec. 4th at 7pm. Join us for this spectacular parade of lights, music and Santa & Mrs. Claus aboard a Fire Truck. Visit with Santa after the parade at the Sun Theater and watch the free movie, "Shrek The Halls". CLICK THE LINK below to complete the online parade registration form! It's super easy and quick!
View Link
HA HA HOLIDAYS Extravaganza Three Men and a Tenor Dec 5
Posted November 02, 2015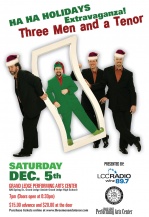 HA HA HOLIDAYS Extravaganza with Three Men and a Tenor on Saturday, Dec 5 at 7pm. Doors open at 6:30pm. Grand Ledge Performing Arts Center (inside GL High School) 820 Spring Street. Tickets $15 in advance or $20 at the door. Purchase tickets online at www.threemenandatenor.com
View Link
Community Calender
Posted August 00, 0000

Did you know you can list your upcoming event on our calendar? Simply click on "Full Calendar" on the left of this page and submit your event.