Parade Lineup:

1 American Legion Post #48
2 VFW Post 3293 Color Guard
3 Nick Cypher Agency Farm Bureau Insurance
4 Grand Marshalls Drs. Charmaine and Ray Lanjopoulos
5 Grand Ledge Paving
6 Grand Ledge High School Marching Band
7 Dart Bank
8 Meijer
9 PJs Towing
10 Pam's Pantry Gourmet Dips
11 Hive Dance Studio
12 Grand Ledge Lions Club
13 Cub Scouts Pack 657
14 Cub Scouts Pack 645
15 Nick Cypher Farm Bureau Box Truck
16 Grand Ledge Pom Pon
17 Grand Ledge Public Schools
18 In Motion Dance Center
19 MacDowells
20 Grand Ledge Varsity Cheer
21 Eaton Community Bank
22 Grand Ledge High School Track and Field
23 Angelica Gamez- Keller Williams Realty
24 Independence Village
25 Righters Auto Repair
26 Oneida Gospel Church
27 Finding Joy
28 Senior Community Care of Michigan
30 Transfast Trucking and Logistics
31 Re-elect Angela Witwer for State Representative
32 St Michaels Knights of Columbus Council 7311
33 St Michaels School
34 Land Visions
35 Granger Waste Services
36 Brick and Grace Real Estate
37 Delta Dance Connection
38 Girl Scout Troops 30286
39 Profiles Hair Salon
40 Wacousta Boy Scouts
41 Heaven Sent Goldendoodles
42 The Heros Operation
43 Deep Kneads Therapeutic Massage
44 Pure International Pageants
45 Coldwell Banker Hubbell Briarwood
46 Old Newsboys of Greater Lansing
47 Welcome Home Team of Re MAX
48 Family Life Radio
49 Exit Realty- Kasper Group
50 Footprints of Michigan
51 J&R Lawn and Snow
52 Westside Beer Distributing
53 Lansing Area Jeep Club
54 I love My city- Church of the Nazarene
55 City of Grand Ledge
LAST Grand Ledge Fire Department Fire Truck holding Santa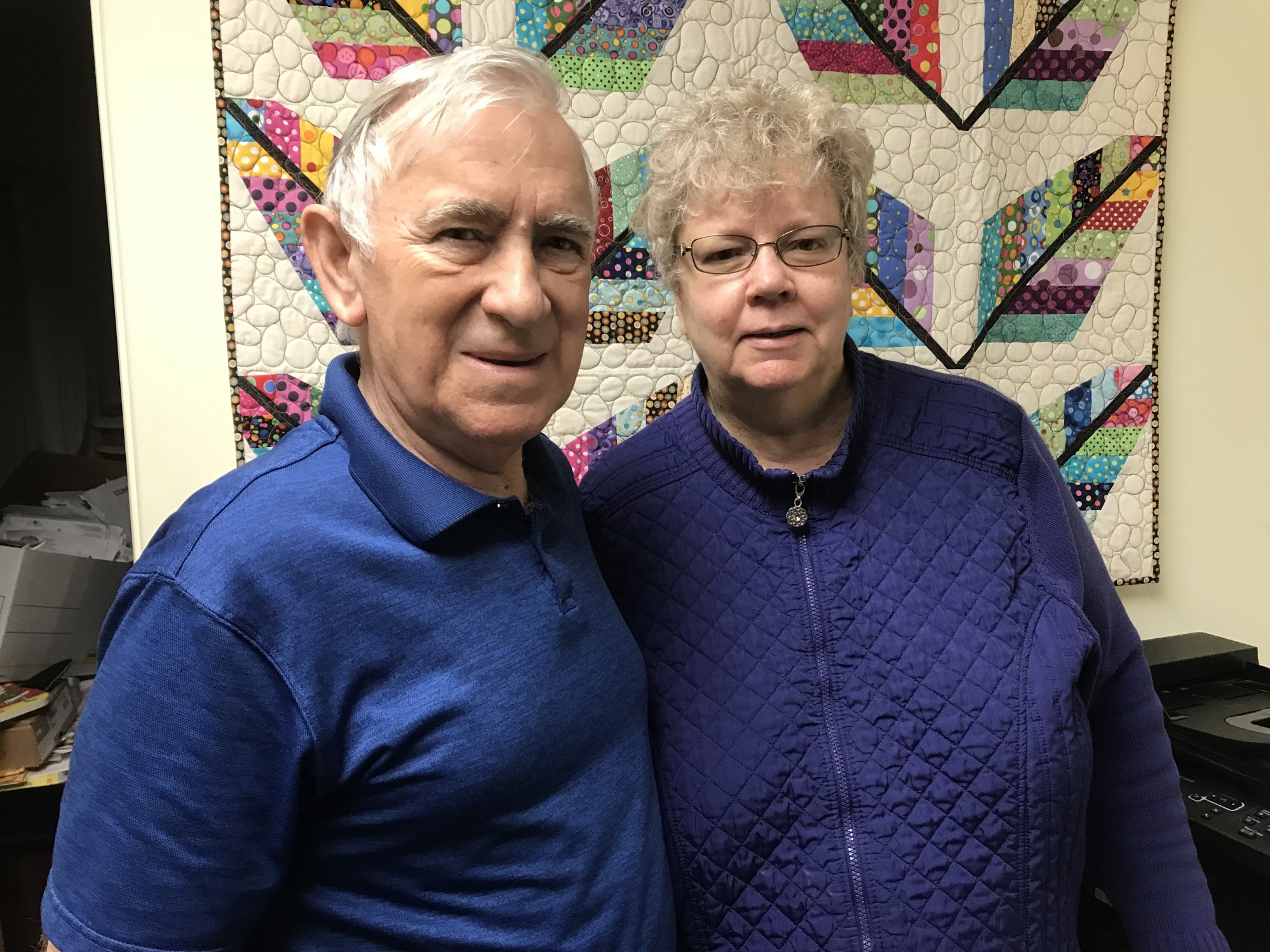 Grand Marshals: Drs. Charmaine and Ray Lanjopoulos of Lanjopoulos Family Chiropractic Center in Grand Ledge arrived here in June 1989 from South Africa.
They had studied Chiropractic at Sherman College in South Carolina and graduated in 1980. They returned to South Africa to practice and then emigrated to the USA in 1989 along with their daughter, Damaris, who currently is practicing as a Pediatric Chiropractor in Norway.
Both Dr. Charmaine and Dr. Ray have been active in the Grand Ledge Community since the beginning. Dr. Ray is active in Grand Ledge Rotary and teaches Tai Chi and Dr. Charmaine teaches yoga and is a Powerlifter with multiple state records to her name. Dr. Charmaine has also been active with the Chamber of Commerce in the past.
Thanksgiving 1989 saw the start of their support for the Grand Ledge Food Bank and grew from a couple of bags of groceries to a pickup full to filling the Independence Village Bus with Groceries.
Over the past several years, the mode of collecting for the Food Bank had switched to collection donations as the Food Bank gets more bang for their buck with money. And in that time, the donations have grown from a few grocery bags and less than $100, to in excess of $15,000 the last two years.
Dr. Charmaine and Dr. Ray say that they like the idea of "supporting local" as it has a more direct impact on the community itself and they like the idea of giving back to a community that has welcomed them with open arms.