Consumers Energy Supports Grand Ledge Chamber Members' Businesses
Consumers Energy is helping Michigan's local businesses this holiday season, providing support to 63 local communities including Grand Ledge through its new Our Town gift card effort.
Consumers Energy is providing holiday shoppers with a dollar-for-dollar match for gift cards they buy through local Chambers of Commerce and downtown organizations, doubling the amount they can spend in downtowns across the state.
Purchase a $20 gift card redeemable at participating Chamber member businesses for only $10 per card. Chamber Buck gift cards will be mailed on December 10. We encourage you to redeem them within 90 days from purchase. MAXIMUM OF 10 GIFT CARDS PER PERSON. Only 400 Chamber Bucks will be sold until they sell out.
For more information about Consumers Energy, go to ConsumersEnergy.com.
Check out Consumers Energy on Social Media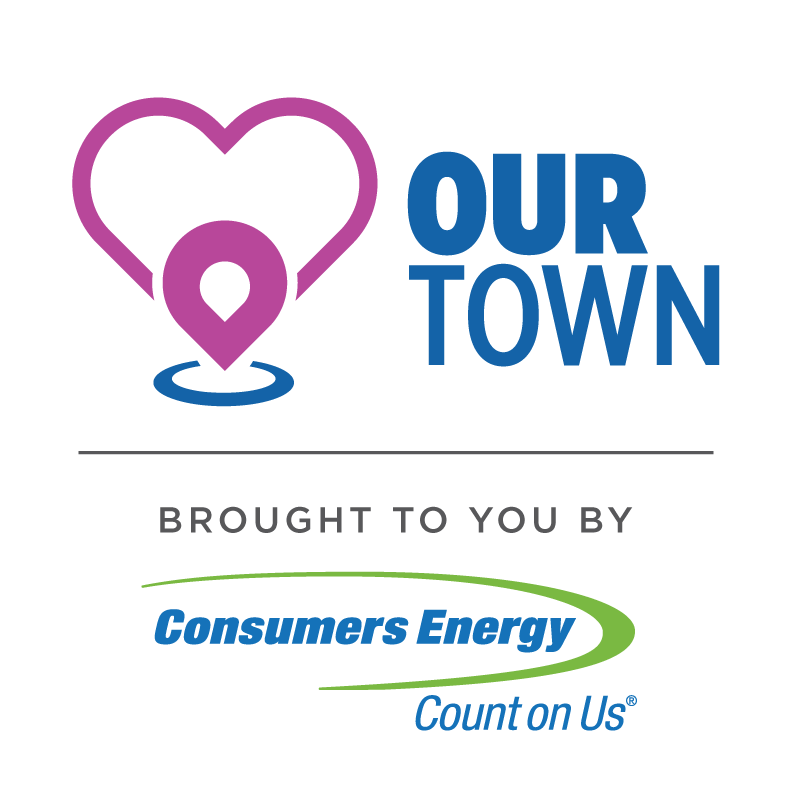 SOLD OUT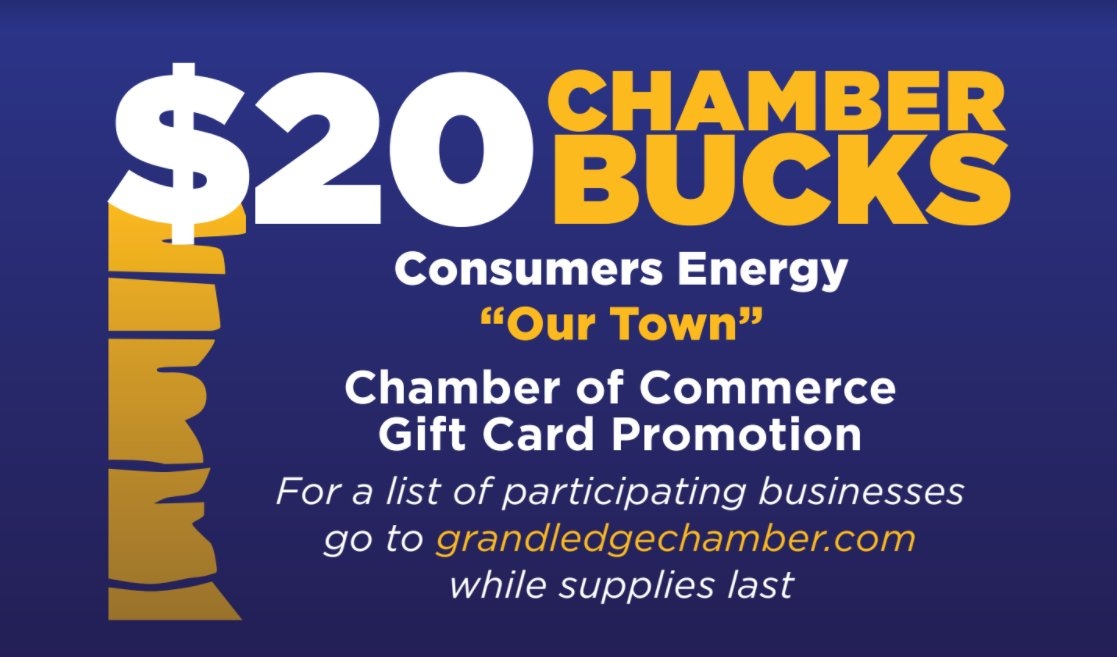 The businesses below have agreed to take the Chamber Bucks as cash and turn them in to the Chamber for payment.
A & W Restaurant
Aire Serv of Michigan
Brad's Hair Studio
Brickhaven Brewing Company
Comets Nutrition LLC
Domino's Pizza of Grand Ledge
EYES Optometry Boutique
First Place Sports
Flour Child Bakery
Healthful Wellness Studio
Imachinations
In Motion Dance Center
Ledge Craft Lane
Log Jam Restaurant
MacDowell's Fireplace & Flower Shop
Mark Mitchell Concierge Services
Music Instrument Swap
Pam's Pantry
Peppino's Pizza of Grand Ledge
Rebel Mimi
Salon 219
Seven Islands Mercantile
Snap Fitness Grand Ledge
Sports Stop/Crown Trophy
The Salvage Yard Antique
Weathered Nest Vintage Market
You may also inquire at other Chamber member businesses when shopping there if they would be willing to take the cards. View our full list of 200+ members.
Per the Consumers Energy grant guidelines, Chamber Bucks can only be spent at a Grand Ledge Chamber of Commerce member business.