Island Art Fair
Saturday, August 3, 2019
10:00 AM - 5:00 PM
Sponsored by Ledge Craft Lane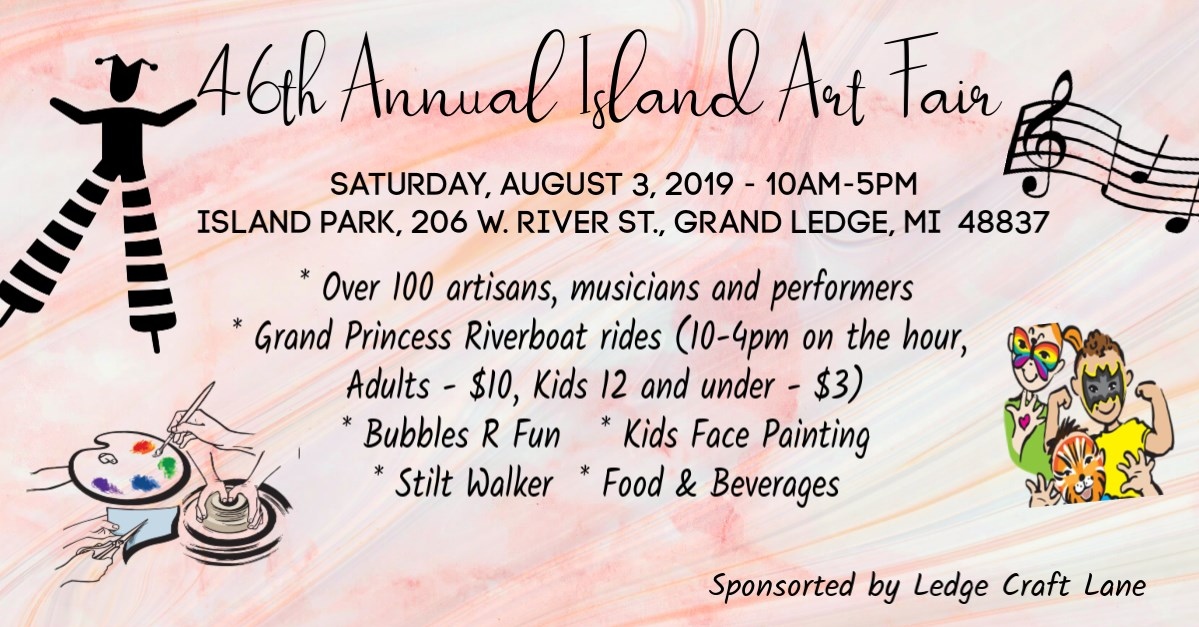 The first
Island Art Fair
was held in 1974 with 25 vendors. In June of that year, Ledge Craft Lane had opened its doors with a consignment room and five booths upstairs and one large room downstairs, in the back. The 25 artists and artisans displayed their work at the Art Fair, held on the Island, as a way of
promoting Ledge Craft Lane
.
The Art Fair was such a hit that it became an annual event. It continued to grow year after year with the number of vendors expanding to more than 130. Some island erosion has caused a slight reduction in participants but Ledge Craft Lane continues to host
100 plus vendors
each year.
Vendors at the Island Art Fair come from all over the state for
one of the best one-day shows
in Michigan. As it was for the first Island Art Fair and continues to be, all artists' and artisans' work is approved by a jury. Those interested complete an application and provide pictures of their art or craft as well as a picture showing them create their work.